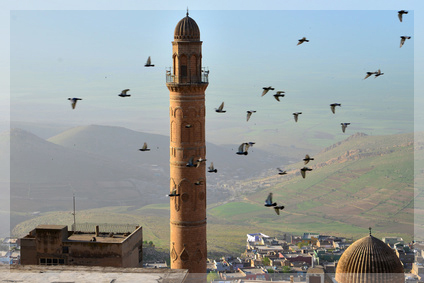 Tourists often neglect the east of Turkey, however some of the most spectacular sites are here. Mardin is one of the oldest settled areas in upper Mesopotamia, now South Eastern Turkey. The city is home to the famous Syriac Deyrulzafaran Monastery .

The monastery along with the rest of the old town is located at the top of a hill, looking over the Syrian border.

The whole area is deeply beautiful and many people find it to be a highly spiritual place.

We regularly organise trips to this area, also visiting destinations such as Diyarbakir, Urfa and Van. There is a great deal of wonderful cultural historical and archaeological sites we can organise tours and guided trips for you.